My Crafty Panda was founded in 2020 after one of the founders learnt to create products & started receiving the orders. It started with an idea to serve good quality stuff to satisfy the customer needs we recieved a lot more orders & so decided to create this beautiful website. We are experts in making Handmade macrame products. My Crafty Panda delivers quality macrame products to their customers, such as Purses, hand clutches, Sling Bags, Earrings, head Bands & kinds of fashion accessories that are much unique in quality & design.
For those who do not know about this art, Macrame is an art from the ancient days which was lost in the recent century & now it is back. People are interested in learning how to create & use Macrame as home decor & in fashion. However, not everyone has time to learn and make such good Boho style macrame products & accessories, so we practiced and mastered the art of Macrame to deliver it to people who want to use it as a style statement or want to decorate homes & offices uniquely with some beautiful daily use & décor stuff.
Our Story Began in 2020 along the streets of Surat, Gujarat, as unique handmade macrame product makers. It was here where we sold our first handmade purse, then continued adding more different designs & products for women's apparel. Our name is Inspired from a Lazy Panda; yes, "My Crafty Panda" to stay home & create more of the unique art & craft stuff. We also aim to educate more people about Handmade Macrame art & Crafts through our blogs & videos. We also help uneducated and needy people to learn the art & earn through daily wage jobs at our company location.
Hey There! Nice to see you. Meet these crazy faces where one has found her passion in Macrame art and another is techno freak. They make a good team with vision & aim to run and expand this business along with creating more daily wage jobs and employment to make a brand bigger.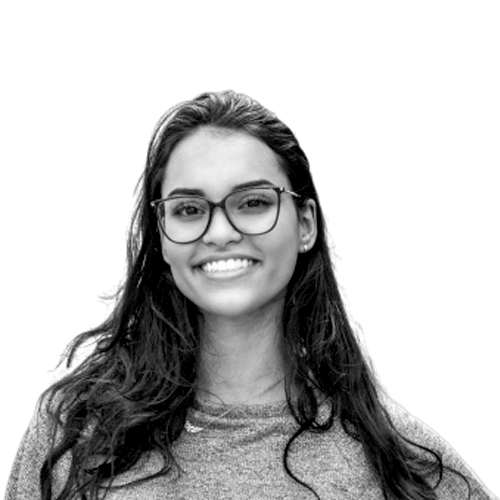 Maitry Gohil
Founder, Product Designer
Hiren Patel
Founder, CEO, Marketing Manager
Interested?
Shop This Macrame Collection!
We have worked real hard to get the macrame colors & designed these beautiful products for you to get on cheapest possible rate. Do visit the shop to order your favorite ones.